Beach Slang is an American punk rock band from Philadelphia, Pennsylvania, formed in May 2013. The band currently consists of James Alex (vocals, guitar), Aurore Ounjian (guitar), Tierney Tough (bass) and Dan Crotts (drums).
Career
Early career and The Things We Do to Find People Who Feel Like Us (2013-2015)
Beach Slang formed in June, 2013. In June, 2014 they played their first live shows and released a 7" EP titled Who Would Ever Want Anything So Broken? via Dead Broke Records. They followed that release in October 2014 with their second extended play titled Cheap Thrills on a Dead End Street via Tiny Engines. Beach Slang started out with a string of live, lead guitarists; Spencer Dorsey of the band No Summer and Dan Metzker of the band The Danger O's. In February 2015, Beach Slang released a split along with five other bands titled "Strength in Weakness" via Lame-O Records.
Shortly before the recording of the band's first full-length LP, the band added Ruben Gallego as its permanent lead guitarist. Their debut full-length album, The Things We Do to Find People Who Feel Like Us, was released on October 30, 2015.
A Loud Bash of Teenage Feelings and the departures of Flexner and Gallego (2016-present)
In April 2016, Beach Slang apparently broke up on stage at a show in Salt Lake City. James told the crowd it was their last show and asked the venue to refund the audiences ticket money. Ruben slammed his guitar down and walked off stage during the incident. Just over a month later, drummer JP Flexner was fired from the band for causing the temporary break up in Salt Lake City. Recorded with Flexner, prior to his departure, the band released its second studio album, A Loud Bash of Teenage Feelings, in September 2016.
In October 2016, the band parted ways with guitarist Ruben Gallego. That December, the band officially replaced Flexner and Gallego with two new members: former Mean Creek guitarist Aurore Ounjian and former Afghan Whigs and Cursive drummer Cully Symington.
In October 2017, Alex released the EP
We Were Babies & We Were Dirtbags,
which contains 4 acoustic reworkings of previously released songs.
Previous bands
Frontman James Alex (formerly known as James Snyder) was previously a member of the band Weston between 1992 and 2011, and Cordova Academy Glee Club during 2005-2009. Bass guitarist Ed McNulty was a member of Crybaby from 2012 until 2015. Former drummer JP Flexner was previously a member of the band Ex Friends from 2011 to 2014, and No Summer from 2013 to 2014. Ruben Gallego was previously a member of the band Glocca Morra.
Band members
Current members
James Alex - lead vocals, guitar (2013-present)
Aurore Ounjian - guitar, backing vocals (2016-present)
Tierney Tough - bass, backing vocals (2018-present)
Dan Crotts - drums (2018-present)
Former members
Spencer Dorsey - guitar (2013)
Dan Metzker - guitar (2013)
JP Flexner - drums (2013-2016)
Ruben Gallego - guitar (2013-2016)
Ed McNulty - bass (2013-2018)
Cully Symington - drums (2016-2018)
Timeline
Discography
Studio albums
The Things We Do to Find People Who Feel Like Us (2015)
A Loud Bash of Teenage Feelings (2016)
Everything Matters But No One Is Listening (2018) (to be released as Quiet Slang)
EPs
Who Would Ever Want Anything So Broken? (2014)
Cheap Thrills on a Dead End Street (2014)
Here I Made This For You: Volume 1 (2016)
Here I Made This For You: Volume 2 (2017)
We Were Babies & We Were Dirtbags (2017) (Released under Quiet Slang)
Compilations
Broken Thrills (2015) [compilation of both 2014 EPs]
Compilation appearances
Strength in Weakness (2015, Lame-O Records) inc. "Too Late to Die Young"
"About a Girl" (originally by Nirvana; tribute album Doused in Mud, Soaked in Bleach) (2016, Robotic Empire)
References
External links
Official website
Bandcamp
Metacritic: album reviews
Top Tracks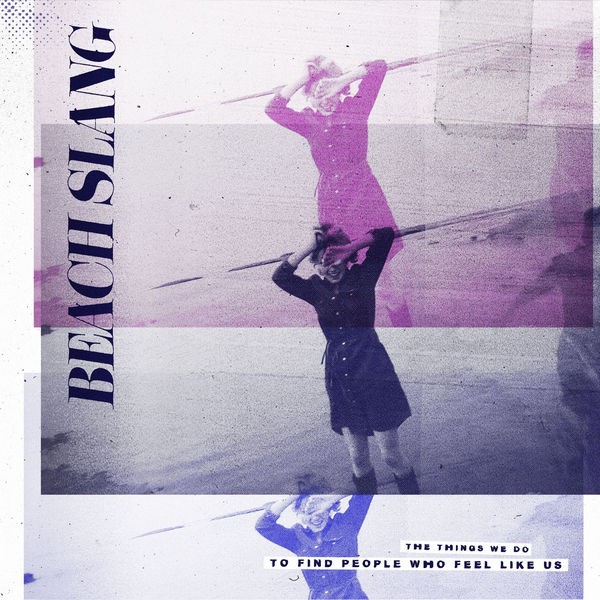 1
Bad Art & Weirdo Ideas
2
Dirty Cigarettes
3
Throwaways
4
Young & Alive
5
Noisy Heaven
6
Ride The Wild Haze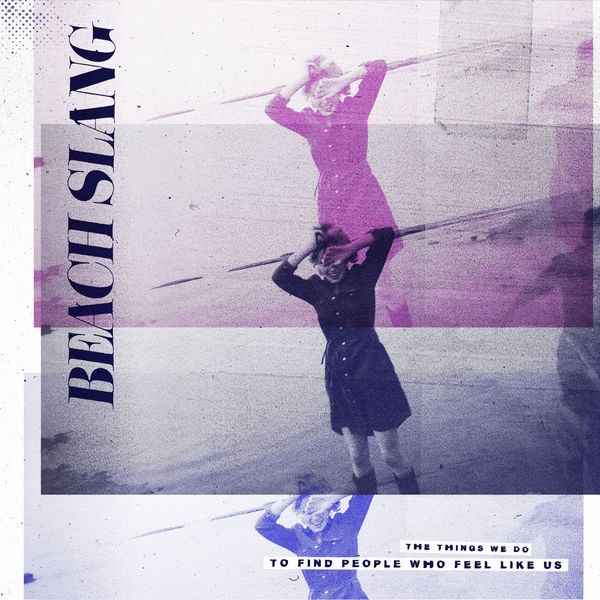 7
Too Late To Die Young
8
Filthy Luck
9
Punks in a Disco Bar
10
I Break Guitars
Top Albums
The Things We Do To Find People Who Feel Like Us
tracks
Cheap Thrills on a Dead End Street
tracks
A Loud Bash Of Teenage Feelings
tracks